About Our Swivel Lifting Eyes
Swivel Lifting Eyes Specifications

PRECISION FORGING - HIGHER TENSILE STRENGTH
Swivel lifting eyes made with precision forging, from a special alloy steel.
High precision performance is achied with a special heat treatment process.
The force angle of the link ring is automatically adjusted when it is pulled in a direction.
The working tensile strength is the same in any direction. The safety factor is 4:1.
The surface is coated with an expoxy resin, which effectively prevents corrosion.
The base is a hexagon design, which allows the swivel hoist ring to be tightened properly.
A wide range of swivel lifting eyes are available - M8 to M150, 0.3 to 50.0 Tons Working lifting load.
Metric threaded swivel lifting eyes are kept in stock, but UNC, UNF, BSW, etc. threads can be made available on request.
Suitable for deep and through holes.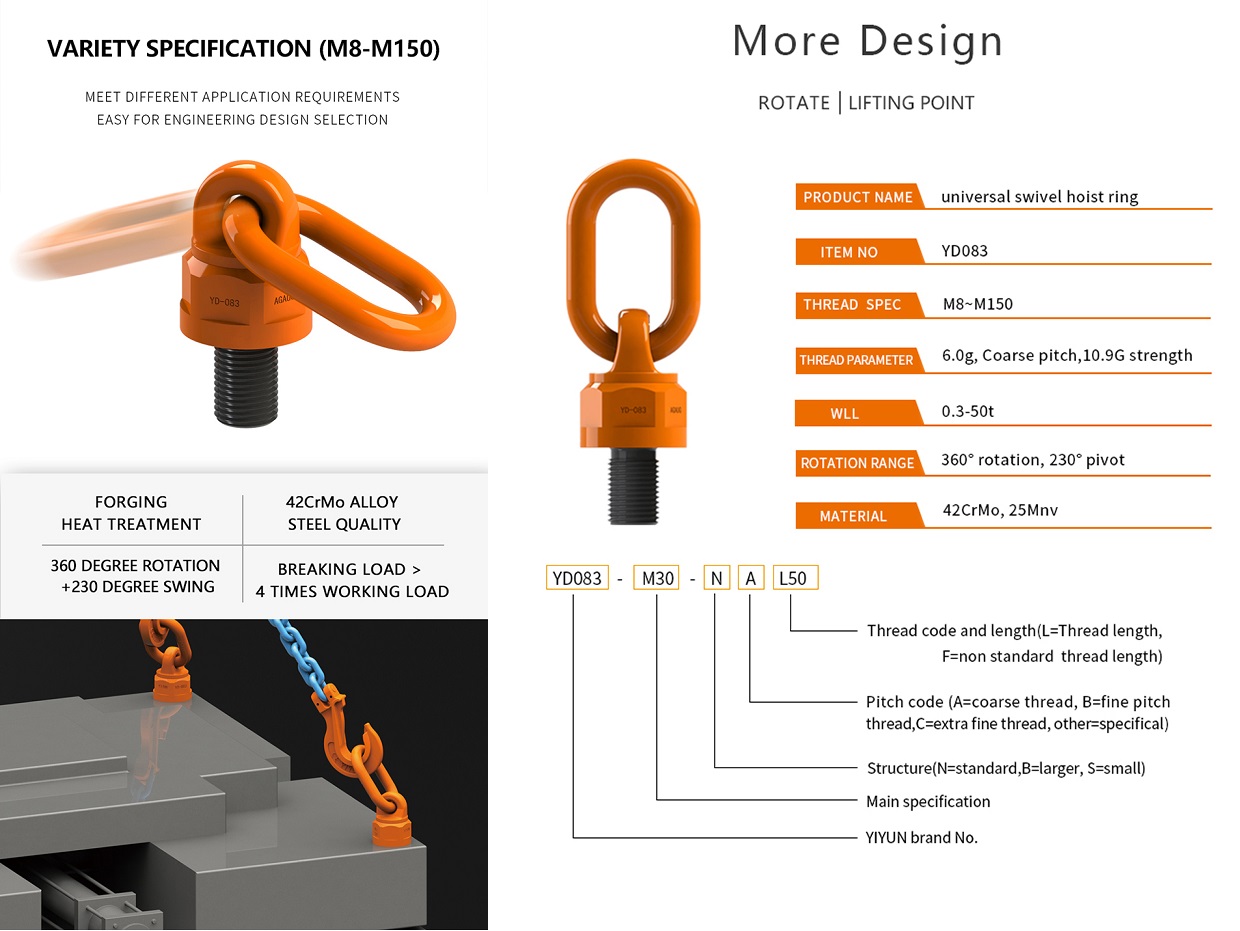 Swivel Lifting Eye Composition

Swivel Lifting Eye Dimension Table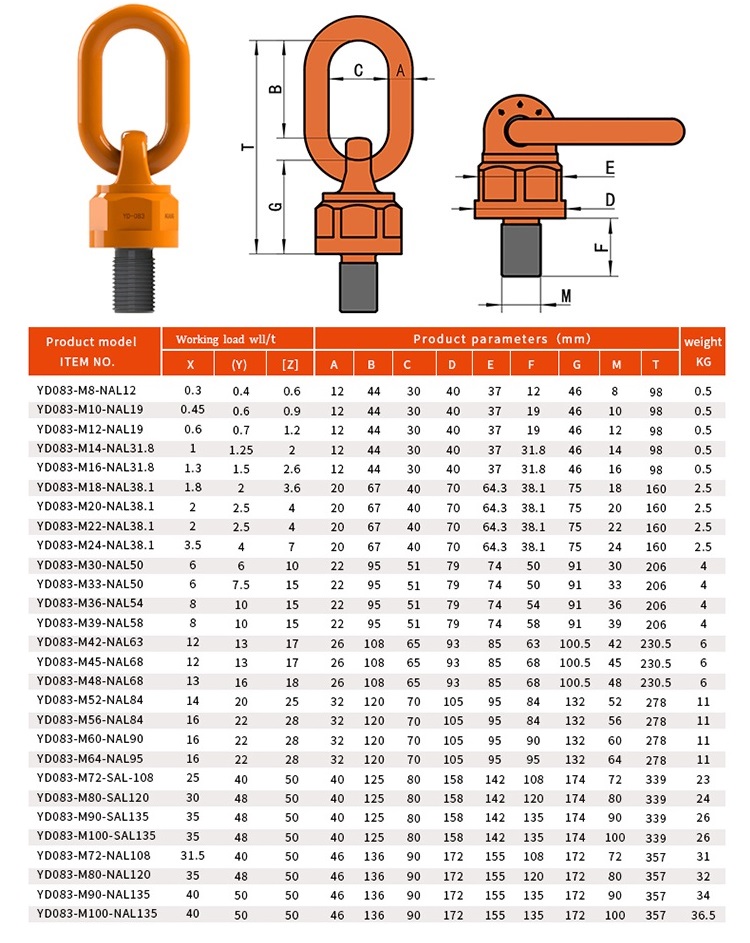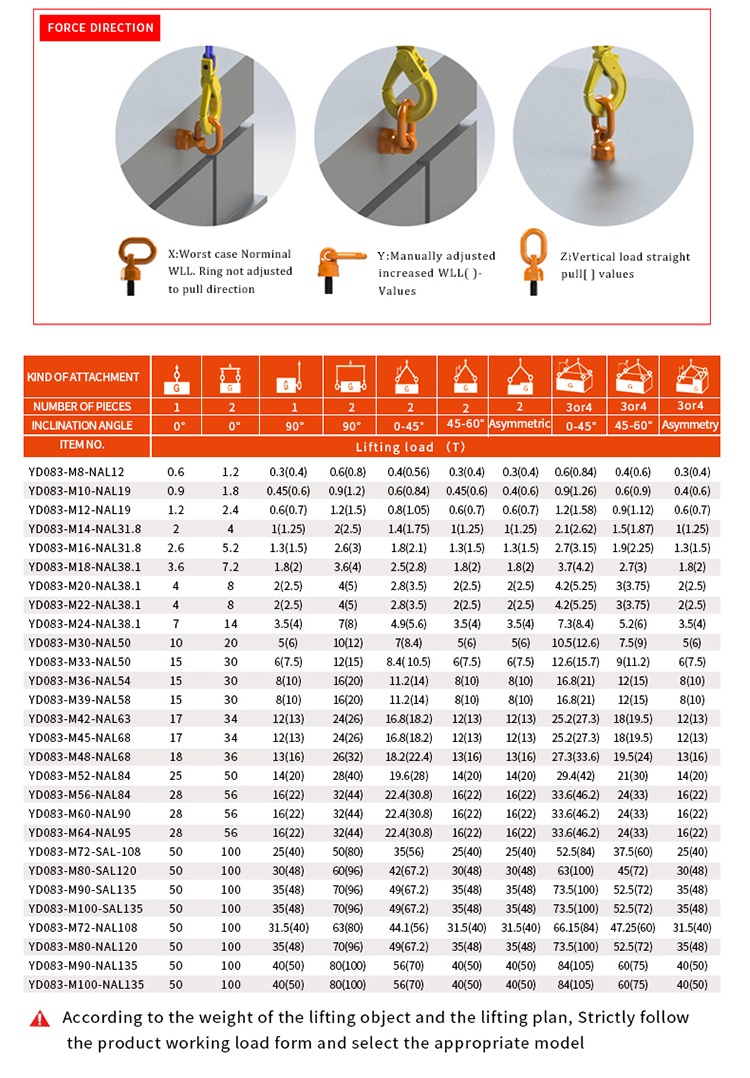 Swivel Lifting Eyes Lifting Scheme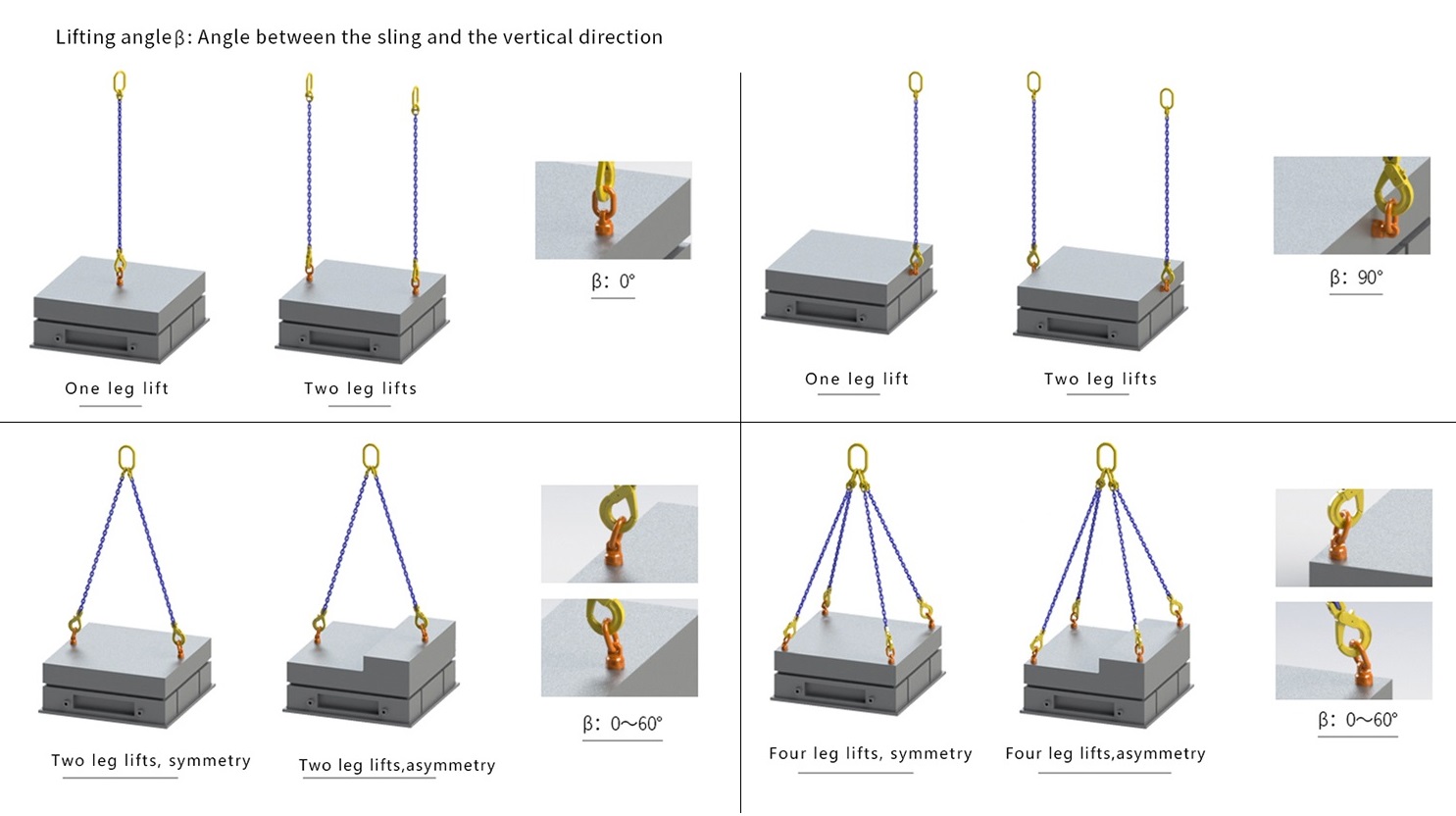 Swivel Lifting Eyes Product Parameters