About Our Square Concrete Rebar Chair Spacers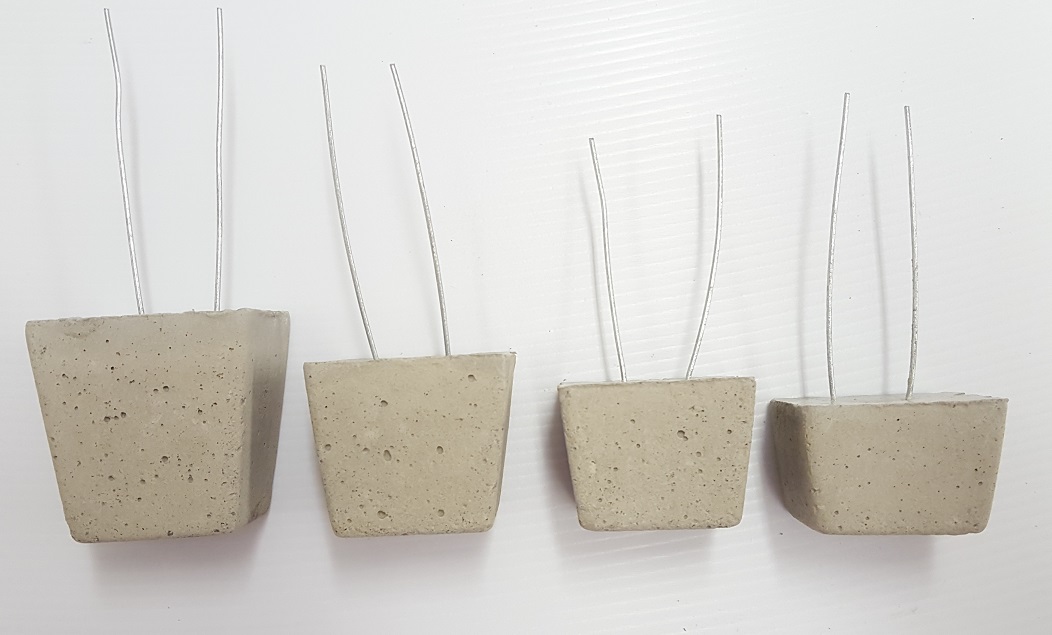 Square Concrete Rebar Chair Spacers are used to support rebar on a deck, which includes radial grounding, heavy duty rebar laying and beams. The wide square base of these square concrete rebar chair spacers ensures best support and prevent the chairs from tipping over.

Certified strength to withstand extreme rebar weights or pressure.
Embedded fixing wire for easy fixing to rebar.
Quick and easy to install.

Our concrete or fibre cement rebar spacers / cover blocks are made using only 42,5 strength cement from Afrisam or Lafarge. Fibre is added to our special concrete mix. Our concrete mix was designed to ensure maximum concrete strength. All our concrete rebar spacers contain fibre. Our curing process has been developed over many years. Regular tests are performed by certified concrete Labs, to ensure that only the best quality concrete rebar spacers are delivered to our customers.

* Wide square base for excellent stability.


| | | | |
| --- | --- | --- | --- |
| Product | Concrete | Rebar | Quantity |
| Code | Cover (mm) | Diameter (mm) | Per Bag |
| CS-25S | 25 | any | 250 |
| CS-30S | 30 | any | 250 |
| CS-35S | 35 | any | 200 |
| CS-40S | 40 | any | 200 |
| CS-50S | 50 | any | 200 |
| CS-75S | 75 | any | 50 |
Minimum order one bag