Phone#: +27 (0)11 310 8660 / 2324 / 7113 Fax#: +27 (0)86 545 6012

B26 Mechanical Rebar Bending Machines



&nbspEMPOWERDEX BEE Rating
"AAA" - Level Two Contributor

Try our scaffolding accessories!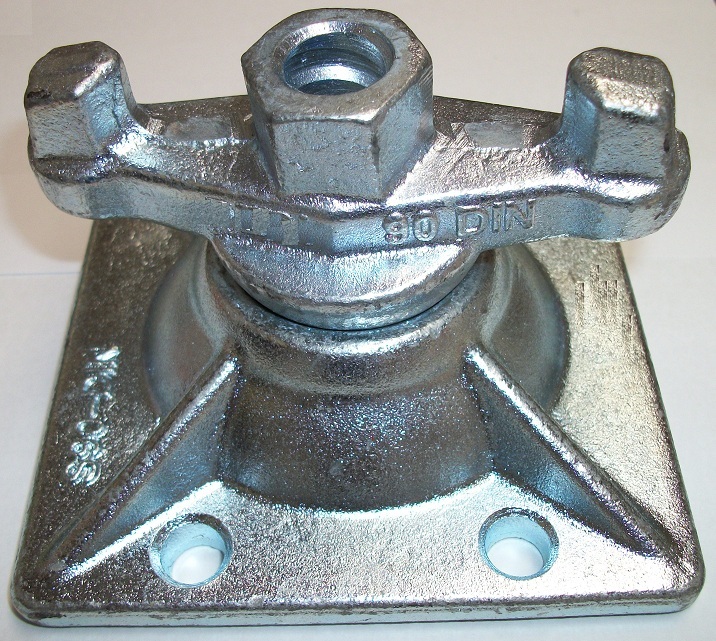 B26 Mechanical Rebar Bending Machines
The B26 Rebar Bender is very operator friendly and extremely easy to use.

Rebar Bending is achieved via mechanical power transfer. The control system consists of an electrical automation system. This system enables the operator to make bending angle adjustments. The machine can make bending angle to the left or the right. Bending can be controlled manually or automativally and three bending angles can be set at any one point in time.
B26 Specifications
| | |
| --- | --- |
| Width | 73 cm |
| Length | 90 cm |
| Height | 85 cm |
| Motor Power | 1,5 kw |
| Operating Volts | 380V |
| Weight | 280Kgs |
B26 Bending Capacity
| | | | |
| --- | --- | --- | --- |
| | Steel Strength | Steel Strength | Steel Strength |
| Bars | 45 kg/mm² | 65 kg/mm² | 85 kg/mm² |
| 1 | Ø 25 | Ø 20 | Ø 20 |
| 2 | Ø 16 | Ø 12 | Ø 12 |
B26 Standard Equipment
5 Bending Rollers
5 Bending Pins
1 Strirrup Pin
1 Straight Pin
1 Stirrup Bending Retainer
1 Foot Pedal
1 Adjustment Spanner