Phone#: +27 (0)11 310 8660 / 2324 / 7113 Fax#: +27 (0)86 545 6012

Base Jack Nuts - Electrogalvanized



&nbspEMPOWERDEX BEE Rating
"AAA" - Level Two Contributor

Try our scaffolding accessories!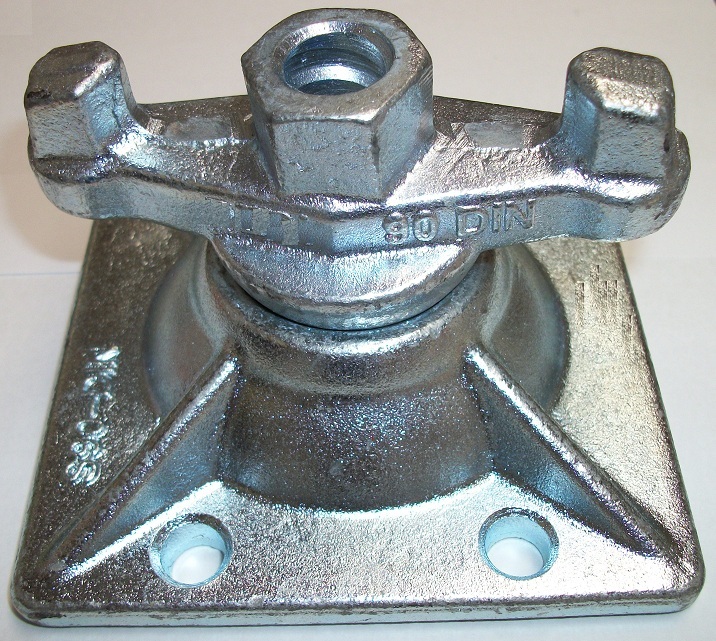 Heavy Duty Electroplated Base Jack Nuts
Our heavy duty base jack nuts are manufactured by metalurgical professionals at our sophisticated production facility. These ductile casted jack nuts are considerably stronger than any maliable casted jack nuts. Our
Base Jacks for Scaffolding
are subjected to the most stringend test at our testing facility before they are released into the market.
The strong handles of our base jack nut allows for considerable leverage, which makes it very easy to turn the nut up or down.
Specifications of the Base Jack Nut
Material: EN-GJS-450-12
Process: Ductile Casting
Surface Finish: Electrogalvanized
Veja a vasta gama de acessórios para o vergalhão, cofragem e andaimes que fornecemos para as indústrias de construção, vergalhões, cofragem e andaimes.virola Nós estamos fornecendo acessórios para andaimes como ponteira, nozes jack, gota forjada acopladores, braçadeiras, rod, nozes, etc. Bem-vindo a contactar-nos para cotação, obrigado.